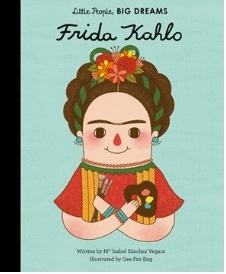 The V&A Museum in London is holding an exhibition of the work of Mexican artist Frida Kahlo.
In our Dolphin Book Blog we wrote about the Little People, Big Dreams series of books from Frances Lincoln Children's Books featuring Frida, and are delighted that this exhibition is taking place. This book can  be purchased by clicking on the book cover.
Frida Kahlo was a Mexican artist born in 1907, she painted many portraits, including self-portraits with a strong style and combination of colour, realism and surrealism. Frida was interested in politics and in 1927 joined the communist party, where she met Diego Riviera. Later that year they married and through a tumultuous time they travelled across Mexico and the United States in the 1930's.


In 1938 Frida had a solo exhibition in The Julien Levy Gallery in New York, which led to other exhibitions, some solo and some with Diego. After an exhibition in Paris, the Louvre purchased one of Frida's paintings, which was the first Mexican artist to be featured in their collections.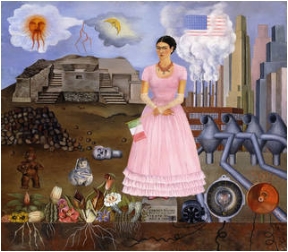 In 1953, Frida had her first solo exhibition in Mexico, but sadly her health had deteriorated and she died in 1954 at the age of 47. By the 1970's Frida became a recognised figure in art history and also as an icon for Chicanos, the feminist movement and LGBTQ movement.
The exhibition at the V&A Museum presents an extraordinary collection of personal artefacts and clothing belonging to Frida, which has been locked away for over 50 years. There are also some of her paintings and the chance to see this remarkable style should not be missed.
Sue Martin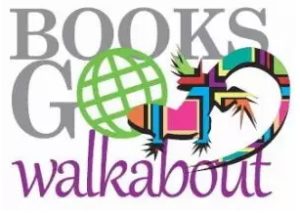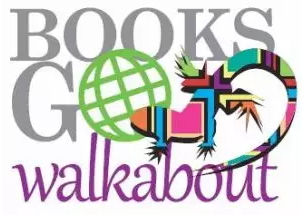 Bookmonitor is our news source for reviews and project information.
Books go Walkabout
is our international books and literacy project - connecting authors and illustrators with children and young people around the globe.
We use Stripe to handle your e-purchase. Buy with confidence from BgW.
Customer FAQ's here.