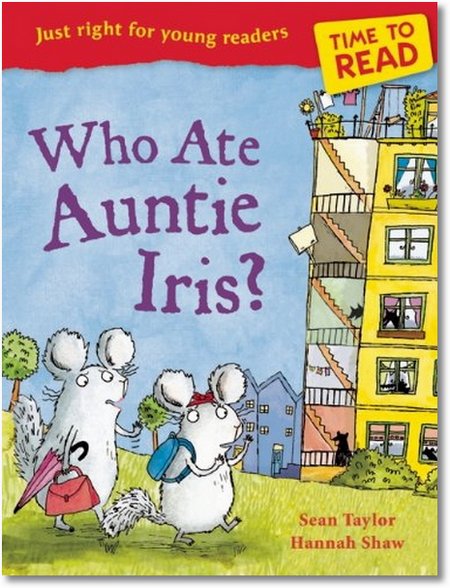 Time to Read series
A brand new Early Reader series from Frances Lincoln Children's Books. The layout and size of the books is great and the balance between pictures and word will encourage reading from picture books into chapter books. Even the font style makes it easy to read and the 'a's are the right shape!
'Who Ate Auntie Iris' is one of the first four books, written by Sean Taylor and illustrated by Hannah Shaw. There are some great character pictures and Auntie Iris lives a the top of the tall block of flats with some very interesting neighbours (all with sharp teeth!).
For a set of books for ages 5/6 'ish these are a good buy for parents and for schools alike.
You can buy direct from Amazon by clicking on the picture. All books bought through us support our work in Nepal with Kalpana.
Sue Martin
Dolphin Booksellers – the best in children's books always on line
Bookmonitor is our news source for reviews and project information.
Books go Walkabout
is our international books and literacy project - connecting authors and illustrators with children and young people around the globe.
We use Stripe to handle your e-purchase. Buy with confidence from BgW.
Customer FAQ's here.