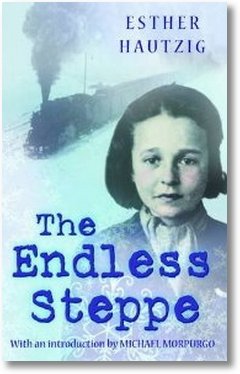 A true story of a girl in exile in the 1940's, The Endless Steppe …. written by Esther Hautzig and now re-published by Jane Nissen Books.
'One of the truly great stories of the survival of the human spirit against all odds,' says Michael Morpurgo.
A remarkable story of a girl who starts out at age 10 from her comfortable home in Poland. With her family they travel for six weeks in a cattle truck as they are transported to Siberia. Esther lives for the next five years in exile and learns to live with hunger, loss and a deep struggle for the barest essentials.
Twenty years later and settled in New York, Esther writes her story. A story that cries out to be read from the very first page.
To find more books that are classics or favourites from the past, visit Jane Nissen Books, a wealth of stories that should not be forgotten.
You can buy The Endless Steppe  here or through Jane Nissen Books.
Dolphin Booksellers – the best in children's books always on line Sue Martin
Related articles
Bookmonitor is our news source for reviews and project information.
Books go Walkabout
is our international books and literacy project - connecting authors and illustrators with children and young people around the globe.
We use Stripe to handle your e-purchase. Buy with confidence from BgW.
Customer FAQ's here.