Ifeoma  has recently visited Mali and some of her photographs can be seen in two beautiful books to be published by Frances Lincoln  on August 2nd.
The images bring to life every day activities for children and families in Africa, full of vibrancy and colour. These are unique and culturally diverse word books, with lots to look at and talk about.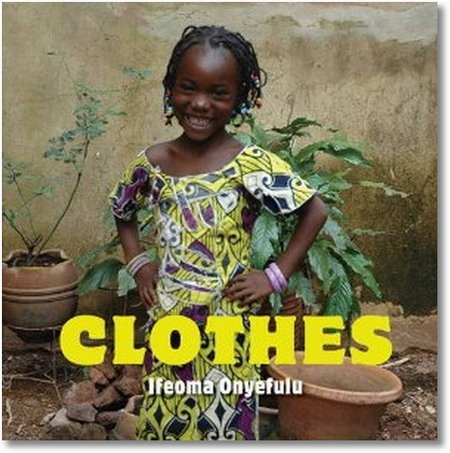 Hat, shorts, long skirt and top, wrapper…All kinds of things to wear, with a vibrant mix of Western and traditional African clothing.
Let's Look at This – Food

Mango, rice, plantain, okra…All kinds of delicious things to eat, with a vibrant mix of universal and African foods.
Ifeoma makes frequent travels to different parts of Africa, carrying her camera and capturing smiling faces.
On her last trip to Mali there was much to see and I guess it is a different place today.
Ifeoma's website tells of her adventures.
Ifeoma's blog is packed full of journeys and unexpected happenings in some of the remoter parts of Africa. Click on the links to the journey to Mali and the journey to Nigeria, and take a few minutes to get a real sense of what Africa is like.
On her website you can also buy books direct through the Amazon link and get the best prices.
Sue Martin
Dolphin Booksellers – the best in children's books always on line
Bookmonitor is our news source for reviews and project information.
Books go Walkabout
is our international books and literacy project - connecting authors and illustrators with children and young people around the globe.
We use Stripe to handle your e-purchase. Buy with confidence from BgW.
Customer FAQ's here.