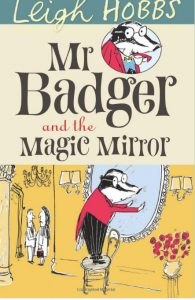 Mr Badger is a portly badger who gets into scrapes and adventures in Boubles Grand Hotel, where he works very hard.
 Mr Badger and the Magic Mirror, is the fourth in the Mr Badger series from Australian Children's Laureate, Leigh Hobbs.
One day a mirror is moved from the room of Sir Cecil Smothers-Carruthers to a place above the stairs.
But something is not quite right, Mr Badger inspects the mirror, and ends up falling straight through it, a magic mirror! The adventure has started and Mr Badger finds much more than he had bargained for!


A brilliant books with characters emerging from every page, illustrated with line drawings and bringing the book and Mr Badger to life.
Really good for children from 6 – 8 years,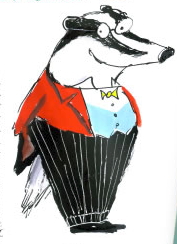 and for sharing with adults, who may just end up reading the book to themselves!
Leigh visits the UK regularly and we are pleased to work with Leigh for any events in the UK.
Sue Martin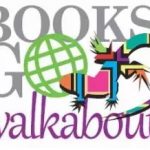 Bookmonitor is our news source for reviews and project information.
Books go Walkabout
is our international books and literacy project - connecting authors and illustrators with children and young people around the globe.
We use Stripe to handle your e-purchase. Buy with confidence from BgW.
Customer FAQ's here.