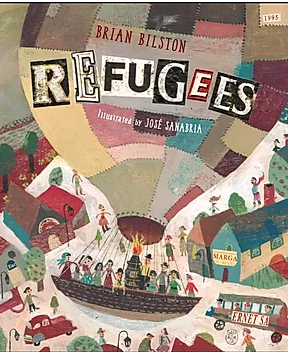 Refugees is a powerful word, one that conjures opposing emotions in people. For some it provokes feelings of fear and hate. For others the need for compassion, understanding and sympathy.
In his celebrated poem, Refugees, Brian Bilston tells both sides of the story by cleverly crafting a verse that can be read backwards and forwards to convey the two opposing views.
The immediate first pages are stark and the words and images show how hard life can be for those who have had to leave their homes and countries and face little support.
Brian Bilston is the author and famous on Twitter for his poems, Jose Sanabria is the illustrator and has captured feelings of darkness and light.
Palazzo Editions are the publishers and Refugees joins their wealth of outstanding books.
As the poem turns the words and images show how we can help in deeds, actions and how we view people who are needing help.

A book that will help everyone to reflect on attitudes, and how we view  people as people and not just as people from a different place with a different language.
Sue Martin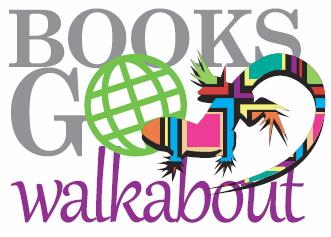 Bookmonitor is our news source for reviews and project information.
Books go Walkabout
is our international books and literacy project - connecting authors and illustrators with children and young people around the globe.
We use Stripe to handle your e-purchase. Buy with confidence from BgW.
Customer FAQ's here.