What is a funambulist? Or a bumbleshoot? 
The Dictionary of Difficult Words has over 400 words which will amaze, intrigue and inspire budding writers and linguaphiles.
All of the words in this book are difficult to spell, hard to say and their meaning is obscure to most children and to adults.
Turning each page is a a delight and you can find many words that sound fantastic and will be just right to confuse the teacher! Many of them confuse MsWord spellcheck too!!
A non-patronising reference book aimed at young wordsmiths, who are looking to fill their writing with new and inspirational words. Ideal for fans of The Lost Words and P is for Pteradactyl.
Each word has a pronunciation guide and a delightful illustration entwined with the text. As a family dictionary  it will be brilliant for trivia games, scrabble and others, an absolute guide to the question, "Are you sure that is a real word?"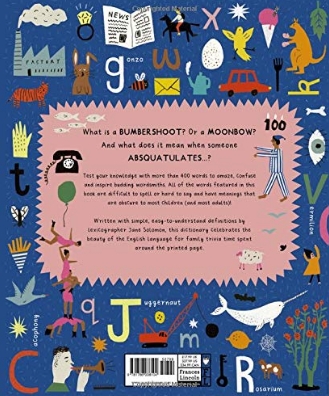 A Dictionary of Difficult Words is written by Jane Solomon, who is a lexicographer, based in California, working with Dictionary.com and a member of the Unicode Emoji subcommittee!
Louise Lockhart is the illustrator, living in England, and working on fascinating projects for Liberty London and The Independent plus others.
Recommend for ages 9-13, but for everyone who loves words.
Sue Martin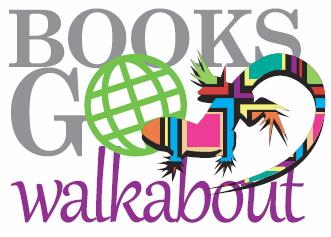 Bookmonitor is our news source for reviews and project information.
Books go Walkabout
is our international books and literacy project - connecting authors and illustrators with children and young people around the globe.
We use Stripe to handle your e-purchase. Buy with confidence from BgW.
Customer FAQ's here.