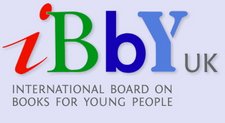 IbbY uk – 21st Annual IBBY UK/NCRCL
MA Conference, University of Roehampton, Saturday 8th November 2014
'Belonging is…an exploration of the right to be included and the barriers that must be overcome'
Something that is deep inside us all is the need to belong, to belong to our family, to belong to a group of friends, to belong to the places that we are part of in our work and free time.
A good theme for the conference and met with enthusiasm by all present.
The topics ranged from inclusivity and diversity, against the need for publishers commercial concerns,.
It was really interesting to hear about The International Conference held in Mexico this year. Pam Dix, the chair of iBbY UK, and other members who attended the Congres International de IBBY gave a wonderful account of the global dimensions and international development in children's books and the need to pursue an agenda of translation.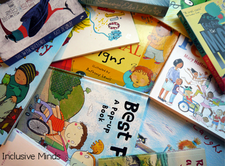 Alexandra Strick, from Inclusive Minds encouraged others to join their collective and share ways of enabling inclusivity and the creation of characters with needs being just part of the story rather than being a stereotype of special needs.
Julia Hope, who has carried out a great deal of research on refugees in the primary classroom, gave a brilliant account and gave examples of children's books which are fundamental to the story and narrative of refugees. These included; The Silver Sword by Ian Serrailer, When Hitler Stole Pink Rabbit by Judith Kerr and Waiting for Anya by Michael Morpurgo.
Always a good day with time for reflection and thoughts about the role and immense importance of children's literature.
Sue Martin – Books Go Walkabout and Dolphin Booksellers


Bookmonitor is our news source for reviews and project information.
Books go Walkabout
is our international books and literacy project - connecting authors and illustrators with children and young people around the globe.
We use Stripe to handle your e-purchase. Buy with confidence from BgW.
Customer FAQ's here.