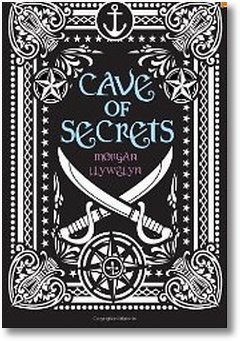 When Tom is rejected by his father, he finds a secret second family among the smugglers who trade in and around Roaringwater Bay.
Though Tom doesn't know it, his family's future in the Big House is in trouble. From his new family, Tom learns all about boats and smuggling – and secret treasure.
And then Tom learns the best secret of all…
This latest book is from Morgan Llewellyn, an international writer of best selling historical fiction and an award winning author for young readers. Published by O'Brien in Ireland, Cave of Secrets is a thrilling adventure set in Ireland in the 1700's, full of adventure, suspense, deadly enemies and great friendships.
Pirates -Smugglers- Hidden Caves-Secret Treasure, a must read for ages 10+ and beyond.
Buy the book on Amazon.co.uk here….
Sue Martin – Dolphin Booksellers– the best in children's books always on line.
Bookmonitor is our news source for reviews and project information.
Books go Walkabout
is our international books and literacy project - connecting authors and illustrators with children and young people around the globe.
We use Stripe to handle your e-purchase. Buy with confidence from BgW.
Customer FAQ's here.