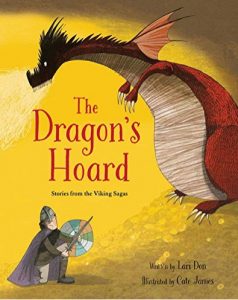 Dragons are looming large in our blogs this month!
The Dragon's Hoard has eleven amazing stories from Viking Sagas, and it's packed with warriors, battles, Berserkers, monsters and zombies. A really good book for story time as the nights get longer and darker in the northern hemisphere.
Lari Don is the author and Cate James is the illustrator in this recently published book from Frances Lincoln Children's Books. As a team the production of this book is brilliant,  it brings mythical and historical characters to life through the excellent  stories and wonderful illustrations.
It can be used as a good resource for Key Stage 2 National Curriculum work on the Vikings. It is a very creative and inspiring read on the Viking period of history from long ago. It is a good book to have in the library and also at home as the short stories are easy to share together and will bring some magic to stories around the fire or at bedtime.
Lari Don was born in Chile and has lived in Scotland for a long while, a keen interest in Scottish Landscapes and myths and fables. She has written many books including the award winning YA novel Mind Blind.
Cate James lives in Sydney and has many successful books including the Lollipop and Grandpa series. She also is a volunteer visiting artist at the Sydney Children's Hospital.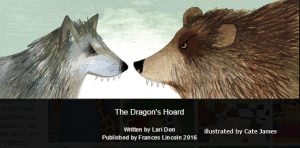 And as for the dragon's tales… maybe we can find some more to add to this months collection of dragons good and bad, friendly and fierce.
Sue Martin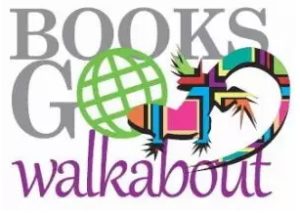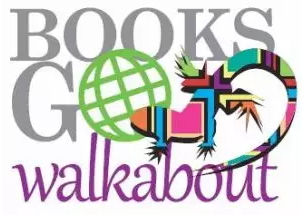 Bookmonitor is our news source for reviews and project information.
Books go Walkabout
is our international books and literacy project - connecting authors and illustrators with children and young people around the globe.
We use Stripe to handle your e-purchase. Buy with confidence from BgW.
Customer FAQ's here.