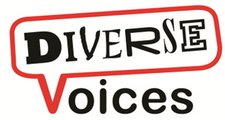 Now in its fourth year, the Diverse Voices Children's Book Award, will announce the winner on Thursday May 23rd at Seven Stories, the National Centre for Children's Books in Newcastle upon Tyne.


The award, continues the Frances Lincoln's tradition of promoting writing which celebrates cultural diversity and cultural and social tolerance. It provides a platform for new authors to present their work and celebrate aspects of their own culture through the world of children's books.
The award is also supported by The Arts Council and encourages writers to have a voice and to reach out to all children, and especially for children who can find reflections of their own lives in the stories.
"Diversity in children's books is crucial – in this ever-shrinking world we are all foreigners somewhere. I'm delighted to be part of an award recognising the importance of this element in young people's fiction."
Shami Chakrabarti, Director of Liberty (The National Council for Civil Liberties)
This year the short list is
One of a Kind by Jude (Najoud) Ensaff
Samosa Girl by Swapna Haddow
You're Not Proper by Tariq Mehmood
From dark secrets, from characters whose existence is shaped by issues of war,to children with multiple identities, these are all great books to be short listed.
Dolphin Booksellers will post the announcements.
Sue Martin – Dolphin Booksellers, best in children's books, always on line.
Bookmonitor is our news source for reviews and project information.
Books go Walkabout
is our international books and literacy project - connecting authors and illustrators with children and young people around the globe.
We use Stripe to handle your e-purchase. Buy with confidence from BgW.
Customer FAQ's here.