So good to have an award to celebrate diversity in children's fiction. Frances Lincoln Ltd, the award winning publisher and Seven Stories, the Centre for Children's Books announced the second Diverse Voices Children's Book Award.
Its aim is to encourage and promote diversity in children's fiction and is in memory of Frances Lincoln ( 1945 – 2001).
In the UK we have an amazing richness of cultures and people from all over the world. Children's perceptions of the world are largely based on the environment around them, the friends they meet and the books they read. Books need to be relevant to children of today.
The Diverse Voices Award is in its second year and is for new writers, whose books ensure that heroes, heroines and the range of characters reflect our modern cultures. The manuscript must celebrate cultural diversity in the widest sense, either through the story, or the origins of the author.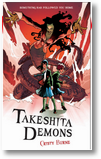 There is a prize worth £1500 and an option for Frances Lincoln to publish the novel.
Last year's winner was Christy Burne and there's lots more information on her web page.
The fiction must be unpublished, between 15,000 and 35,000 words and written for 8 – 12 year olds, by a writer aged 16 or over.
All the details are on the Frances Lincoln and Seven Stories, where you will also find the entry forms.
If you already have an idea or have even started writing, there's nothing to lose and lots to gain.
Dolphin Booksellers are delighted to be able to include this information on Dolphin Book Blog and make it available to a wide audience of Children's Centres and schools.
Bookmonitor is our news source for reviews and project information.
Books go Walkabout
is our international books and literacy project - connecting authors and illustrators with children and young people around the globe.
We use Stripe to handle your e-purchase. Buy with confidence from BgW.
Customer FAQ's here.