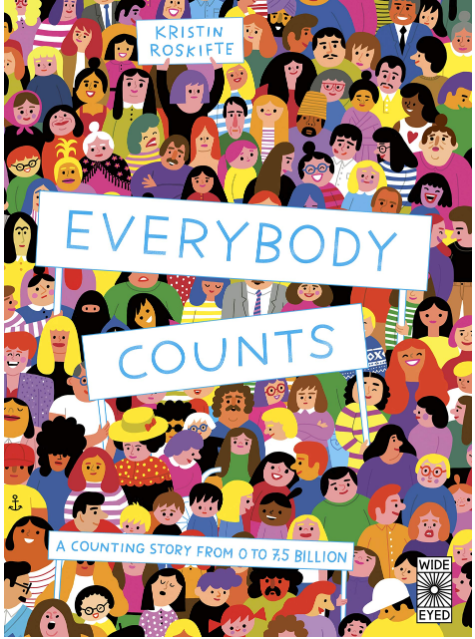 An amazingly illustrated book, packed with illustrations to find your way into and beyond, through the story and the numbers. There are hosts of visual stories and things to spot on every page. Counting games from 0-7.5 billion! It celebrates difference throughout the book and it says it all in the title, Everybody Counts! It is the winner of the Nordic Council Children and Young People's Literature Prize 2019.
In the book, there are an amazing 2768 people! It has been sold already to 26 countries, a great success and crosses the barriers of language. It is also perfect for prompting stories and curiosity, with lots of questions to encourage interaction and thoughtfulness . Celebrating  differences is a keen theme in the book, where the illustrations show everyone is different and every one counts.
It is the winner of the Nordic Council Children and Young People's Literature Prize 2019 and Martin Salisbury, Professor of Illustration at Cambridge School of Art says, " Everybody Counts is an extraordinary book for our times, which I'm sure will go on to win many more awards."
Wide Eyed Editions are delighted to be publishing Everybody Counts in 2020 and release date is 4th February.
Kristin Roskifte is a Norwegian illustrator and author who studied illustration at Cambridge School of Art and Kingston University and she is inspired by differences and similarities between people.
Everybody Counts is a fantastic book to have in your home, at school and in libraries, it will be read, looked through, explored and much more.
Sue Martin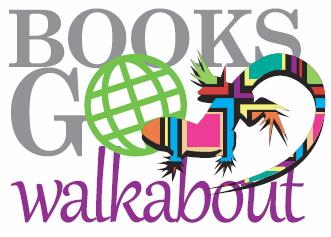 Bookmonitor is our news source for reviews and project information.
Books go Walkabout
is our international books and literacy project - connecting authors and illustrators with children and young people around the globe.
We use Stripe to handle your e-purchase. Buy with confidence from BgW.
Customer FAQ's here.