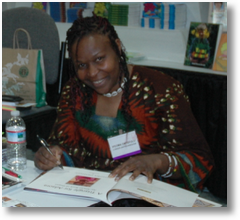 A workshop with travels from Westacre to West Africa with Ifeoma Onyefulu, Saturday October 29th.
We are working with the Westacre Theatre Company in West Norfolk on an afternoon of fun, learning and adventure. We will be exploring how to write children books and play African instruments.
Ifeoma travels across Africa and you can follow her stories on her website, Ifeomaonyefulu.co.uk . This is a great opportunity for children in a rural village to look beyond and find out about a different world.
See Ifeoma's catalogue on Amazon here. Great books anytime.
Dolphin Booksellers– the best in children's books – always on line
Bookmonitor is our news source for reviews and project information.
Books go Walkabout
is our international books and literacy project - connecting authors and illustrators with children and young people around the globe.
We use Stripe to handle your e-purchase. Buy with confidence from BgW.
Customer FAQ's here.