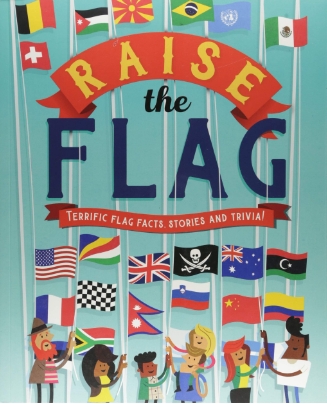 Raise the Flag is written by Clive Gifford and illustrated by Tim Bradford.
Terrific flag facts, stories and trivia in this engaging book all about flags.
It is packed full of amazing facts and information about flags. There are pages of different types of flags, great moments in history when flags were raised and lowered, and ways we can communicate with flags.
Raise the Flag is an ideal book for anyone, child or adult who loves to store facts and gain in knowledge about our world.
Buy this book here with free delivery…
Included in the book are sections  where you can design your own flag, complete with a good set of instructions, you can learn how to communicate using semaphore signals, a fabulous flag quiz to test your knowledge and you can learn about the different parts of the flag, its history and what it symbolises.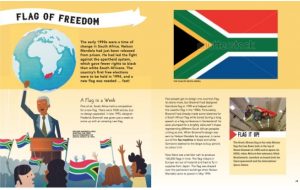 Clive Gifford the author lives in Manchester and has travelled all over the world, having visited over 70 countries. He has climbed on rocket launcher towers, ridden on robots and flown gliders. He has over 200 books published and has received nominations for or won awards for Royal Society, Library Association, Blue Peter, Smithsonian and TES.
Living right next to a nature reserve in Nottingham, Tim Bradford, the illustrator is inspired by nature and loves drawing people from all over the world.
Raise the Flag is published by QED, part of the Quarto Group and this book joins a collection of outstanding non-fiction books for children.
We recommend this book for children from 7 years – 11 years.
Sue Martin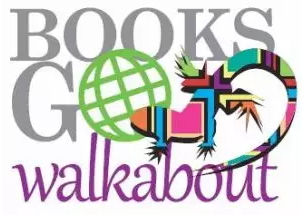 Bookmonitor is our news source for reviews and project information.
Books go Walkabout
is our international books and literacy project - connecting authors and illustrators with children and young people around the globe.
We use Stripe to handle your e-purchase. Buy with confidence from BgW.
Customer FAQ's here.