Niki Daly has won lots of awards for his brilliantly crafted books. This is latest release with Frances Lincoln (5th May) and follows Not so Fast Songolo, Once upon a Time and the very well loved Jamela's Dress.
Bernard loves his aunts, but he hates being kissed by them. It's time to take a stand. "No more kissing!" said Bernard, and he means it.
Look out for Spiderman and the medieval helmet, which is the best protection against the amorous embraces, until he opens the visor…
Eventually, led by Aunt Tallulah, his aunts find ways to send their kisses without leaving lipstick all over Bernard's cheeks.
A great story, delightful illustrations and an ending that's just right for Bernard.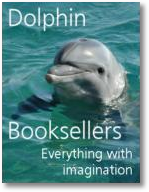 Buy on line at Dolphin Booksellers, just click on the Amazon link and you will get a really good price for the book, still in hardback as a new release.
Dolphin Booksellers – the best in children's books, always on line.
Bookmonitor is our news source for reviews and project information.
Books go Walkabout
is our international books and literacy project - connecting authors and illustrators with children and young people around the globe.
We use Stripe to handle your e-purchase. Buy with confidence from BgW.
Customer FAQ's here.