The first things you will notice about 'The Stuff You Should Know'  are the really good illustrations  and the interesting use of text, there are questions that you never ask but  the answers are fascinating.
What happens when you tweet on Twitter?
What happens when you recycle your drinks can?
What happens when you charge your iPad?
This book is packed with so many answers and  you will become full of knowledge! There is a page, for example, on Sending Mail, with the issues around transport and deliveries to rural areas, using postcodes and barcodes to get the letter to the right place.

The double page open spread on Using a Mobile Phone is amazing!
Fact – by 2015 around 2.7 billion people worldwide owned a smart phone and it is now one of the most important gadgets on the planet.
The book describes the operating system, the battery, USB connector, the Sim card, touchscreen technology, emails, apps, music, location services, games and much more. For instance, when you touch the screen it interrupts a current of electricity informing the phone where your fingers are, it's called capacitive touchscreen!
John Farndon is an internationally known author, as well as a playwright, composer and songwriter. He has written hundreds of books, which have sold millions of copies around the world in most major languages and include many best-sellers, such as the award-winning Do Not Open.
Rob Beattie is a professional writer and life-long camper and angler. He has written numerous titles on a wide range of outdoor activities, including: The Pocket Survival Guide, The Campsite Companion: All You Need to Know for Life in the Great Outdoors, The Boating Companion: All You Need to Know for Life on the Open Water, and The Fishing Handbook(published in the UK as 101 Golden Rules of Fishing). All have been published internationally and translated into several languages. He lives in the seaside city of Brighton, England.
STEVE FRICKER is a renowned illustrator and painter. Awarded the Rhone-Poulenc prize for his illustrations for What Happens When? His work has appeared in many of the worlds leading newspapers and magazines as well as private and National collections. Steve studied painting at Chelsea School of Art .He worked for 25 years as a political cartoonist and illustrated comment pages by Tony Blair, John Major and Boris Johnson and many others.
This book, published by Marshall Editions, part of Quarto Knows, is a great way to find out information and then maybe find out more on the internet too. It will be great for the summer holidays and I think parents will have as much fun with this as any child.
And now to find out about jet engines!!
Sue Martin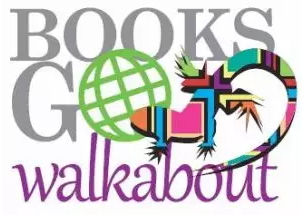 Bookmonitor is our news source for reviews and project information.
Books go Walkabout
is our international books and literacy project - connecting authors and illustrators with children and young people around the globe.
We use Stripe to handle your e-purchase. Buy with confidence from BgW.
Customer FAQ's here.