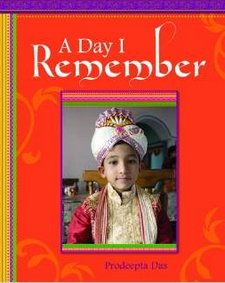 My Uncle's Amazing Indian Wedding is certainly a day to remember and this book is full of colour and images with text that shows just how the whole community is involved in the wedding.
The girls had mehndi ( henna) on their hands.The groom had holy water sprinkled over him from the temple and Swayam, the boy in the story was going to be the markundhi, a very important person at the wedding.
This a story that many children will relate to about going into a culture of their own backgrounds and making a special journey to visit family in India.
Published by Frances Lincoln and written by Prodeepta Das, this is a great book for families and for schools.
Dolphin Booksellers – the best in children's books always on line
Bookmonitor is our news source for reviews and project information.
Books go Walkabout
is our international books and literacy project - connecting authors and illustrators with children and young people around the globe.
We use Stripe to handle your e-purchase. Buy with confidence from BgW.
Customer FAQ's here.