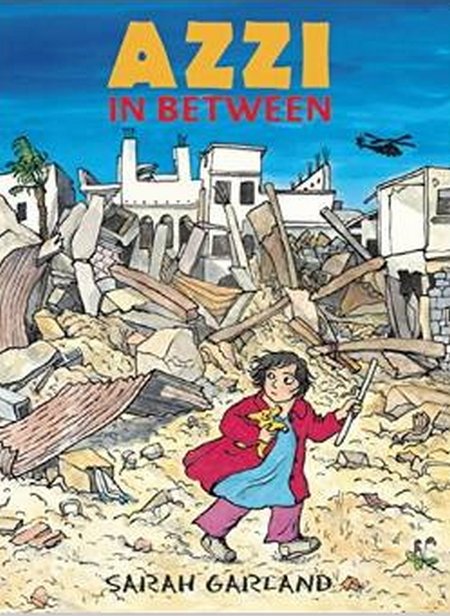 Azzi and her parents are in danger. They have to leave their home and escape to another country on a frightening journey by car and boat.
This is a telling story, set in graphic novel format and now available in paperback from Frances Lincoln Children's Books.
It is written and illustrated by Sarah Garland, who has worked directly with refugee families and the text shows that Sarah has been able to hear and understand the thoughts from children as they leave friends and family.
But for all the hardships, this book explores the resilience of children and the times when Azzi, starts to make friends and to learn at school are so valuable for her and her family.
A quote from Julia Eccleshare, ' Sarah Garland tenderly creates a story of home from the troubled experience of immigration in this warm-hearted picture book.'
This is a great story to share and to have in any school or home. We recommend to all our schools and Children's Centres
Sue Martin – Dolphin Booksellers – the best in children's books, always on line
Bookmonitor is our news source for reviews and project information.
Books go Walkabout
is our international books and literacy project - connecting authors and illustrators with children and young people around the globe.
We use Stripe to handle your e-purchase. Buy with confidence from BgW.
Customer FAQ's here.