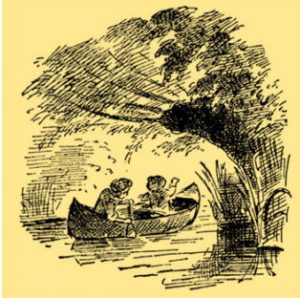 The Age of the Beautiful Book is the title of the 2017 Lecture which will be given by Chris Riddell, a multi award winning illustrator and political cartoonist, who was the Children's Laureate from June 2015 – June 2017.
The series of lectures was established in 2008, as a living memorial to celebrate the achievement of author, Philippa Pearce, who lived close to Cambridge. Philippa's most famous book was Tom's Midnight Garden, which won the Carnegie Medal in 1958. There were many more books, including The Minnow on the Say. You can find lots of resources and information on The Philippa Pearce website.
Chris is going to talk about words and pictures working together for a reader both on the traditional page, and  in a digital age. He will explore how books are ever more covetable as objects in their own right, as well as valued for the words and illustrations inside, plus how libraries remain vital as repositories for these beautiful productions.
Chris has now published his Laureate's Log as a book with PanMacmillan and is a beautiful journey of his time as Laureate.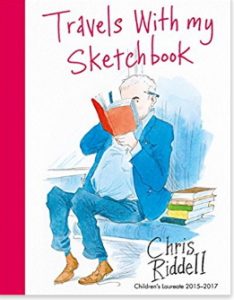 This will be an excellent opportunity to explore the interests and ideas of an esteemed author working in illustration and the value of books in their own right for children.
In today's world, we are surrounded by media, in digital and paper and formats. Often the value is only seen in what we can instantly gain and attain from reading and looking at the books. There is much more to be developed in the ongoing level of cognitive interaction and illustrations in books.
At Books Go Walkabout we work with illustrators and authors across the world, including Leigh Hobbs, the Australian Children's Laureate, who was recently in conversation with Chris at The Children's Bookfair in Bologna.
Looking forward to the lecture, exploring the Laureate's Log and listening to further tales.
Sue Martin

Bookmonitor is our news source for reviews and project information.
Books go Walkabout
is our international books and literacy project - connecting authors and illustrators with children and young people around the globe.
We use Stripe to handle your e-purchase. Buy with confidence from BgW.
Customer FAQ's here.