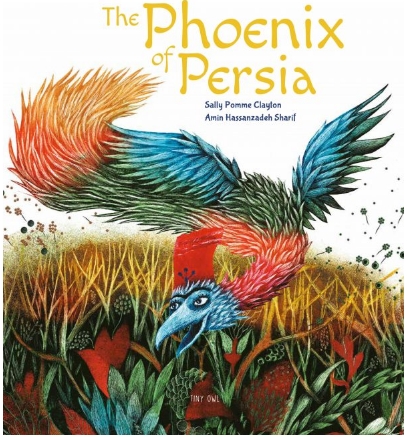 The Phoenix of Persia
By Sally Pomme Clayton,  illustrated by Amin Hassanzadeh Sharif, published by Tiny Owl.
An incredible and innovative book!   It is produced as a collaboration between many organisations, including Arts Council England and City of London University.
The Phoenix of Persia is an ancient story from Iran and often stories would be set to music as part of the story telling, bringing the story to life.  It is about a mythical bird, the Simorgh, who takes care of a tiny baby, who grows up to become Prince Zal, the hero of many stories in an epic story from Iran called the Shahnameh.
For thousands of years, in many cultures around the world, stories have been accompanied by music and poems, with illustrations bringing the story to life.
This new book, brings all of those aspects together, a story from times long gone, illustrations which are exceptionally colourful and imaginative. Music is brought to you via a QR code onto any smart device. The story comes alive and is read to you with accompanying music, such a good idea!
The Teachers Resource Pack is full of brilliant information and ideas of how to use the book in the classroom. A terrific resource, for literacy, arts, music and PSE.
The Phoenix of Persia is about a baby who is much longed for by the King and Queen, but he is rejected by the King as he has white hair. He is taken away to the mountains and left. The Simorgh bird, who is flying overhead, hears the cries and takes the baby to bring up as her own.
This is a story with a happy ending, but I will leave that for you to read and find out.
Buy this book here, with free delivery!
The author, Sally Pomme Clayton, is  a story teller and a dream weaver, captivating all with her words on folk tales and forgotten myths, among many other things too.
The illustrator, Amin Hassanzadeh Sharif is from Tehran and in the Teachers Resources you can find out just how some of the techniques can be created.
Tiny Owl Publishers have created a beautiful book and an amazing resource which will bring diversity directly into children's lives both at home and at school.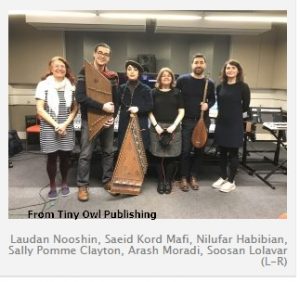 We thoroughly  recommend for ages from 3 – 11 years and for parents too.
Sue Martin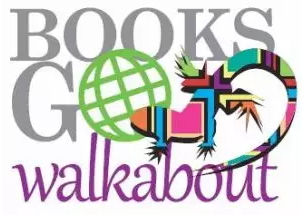 Bookmonitor is our news source for reviews and project information.
Books go Walkabout
is our international books and literacy project - connecting authors and illustrators with children and young people around the globe.
We use Stripe to handle your e-purchase. Buy with confidence from BgW.
Customer FAQ's here.