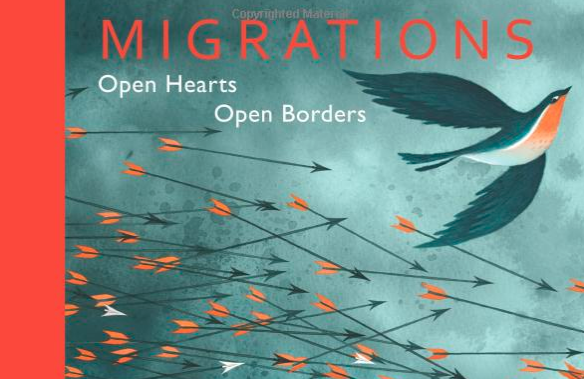 Illustrators from around the world joined in the creation of a unique book to show their personal visions of the migrant crisis.
Migrations – Open Hearts, Open Borders is a beautiful and poignant book created by using a selection of images and postcards from illustrators around the world. The message alongside the image are packed with meaning in a few words; Petr Horacek from the Czech Republic and the UK writes, ' Everything is possible, you were born free.'
The images are all part of an exhibition touring the world, as in migrations; South Africa, Korea and UK, currently at Amnesty International, London.
Available on 8th October 2019 – buy this book here…
The book is dived into themes of Departures, Long Journeys, Arrivals and Hope for the Future and the fifty postcards and images selected for the book produce thought provoking statements, e.g.
'Wishing that everyone who crosses a vast and furious ocean with hope for a better future will be met with a warm welcome by the generous hearted. Safe journey.' Peter Lynch, Ireland.
'The skies have no borders.' Christopher Corr, UK
' One can always go and  one can always return.' Gabriela Germain Fonck, Chile.

The book has been published by Otter-Barry Books, who have a reputation for creating books that reflect the world in which we live.
The event to mark the publication of the book was held in London and included some of the most talented illustrators.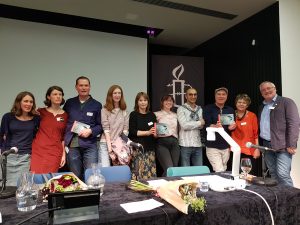 At Books Go Walkabout, we too look for a hope for the future in accepting that migration is here to stay and should mean there is a warm welcome for all those who take on life long journeys.
Recommended for all ages at school, at home, in the libraries and in everyone's pockets!
Sue Martin
Proud to follow Amnesty International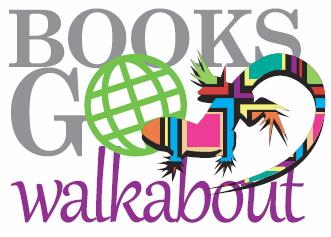 Bookmonitor is our news source for reviews and project information.
Books go Walkabout
is our international books and literacy project - connecting authors and illustrators with children and young people around the globe.
We use Stripe to handle your e-purchase. Buy with confidence from BgW.
Customer FAQ's here.