The Philippa Pearce Lecture celebrates its tenth anniversary with a lecture by children's author Frances Hardinge.
Thursday,19th April, 2018 at 5.00 pm – The Mary Allen Building, Homerton College, Cambridge, CB2 8PH.

Frances' highly acclaimed children's novels include Fly By Night, Twilight Robbery, the Carnegie-shortlisted Cuckoo Song and Costa Book of the Year winner, The Lie Tree.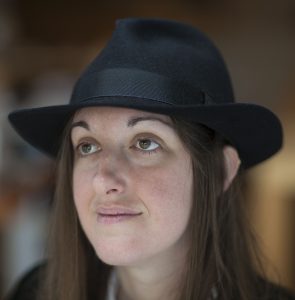 Frances' lecture, entitled  "Peopling the Dark", will explore unseen and half-seen figures of menace and malice in Philippa Pearce's The Shadow Cage and other children's literature.
This prestigious annual lecture at Homerton College, University of Cambridge is a highlight of the literary calendar for a wide-ranging audience of academics, writers, illustrators, publishers, teachers, students and other lovers of children's literature.
The lecture offers a unique platform for the very best children's authors, poets and illustrators to reflect on their art. Always thought-provoking as well as entertaining, the lectures have tackled such topics as the implications of exposing children to fear, and what poetry is for, and the place of digital technologies in children's literature.
Following the inaugural lecture and tribute to Philippa Pearce in 2008, the line-up of speakers has included Michael Rosen, Philip Pullman, Michael Morpurgo, Malorie Blackman, Kevin Crossley-Holland, Frank Cottrell Boyce, Meg Rosoff, Allan Ahlberg and Chris Riddell.
The event is held in association with Homerton College, Cambridge,  and is part of the College's 250th anniversary celebrations:
The lectures were established in 2007 by the family, friends and colleagues of the distinguished children's author, Philippa Pearce. Her children's novels include the well-loved classic, Tom's Midnight Garden (Carnegie Medal, winner,1958).
Exploring concepts of time, connections between past and present, and relationships between children and parents, all convey a sense of the East Anglian landscape where Philippa's family had lived for generations, and where she spent most of her life. As Philip Pullman said, "She was one of the very finest writers British children's literature has ever had."
The Tenth Anniversary Philippa Pearce Lecture, Thursday, 19 April at 5.00 pm, in the Mary Allen Building, Homerton College, Cambridge. A wine reception follows. Tickets are free but  do book in advance.

Register your place here...
An event not to be missed.
Sue Martin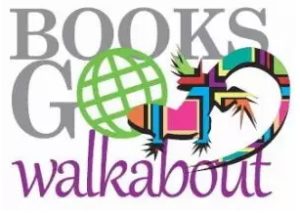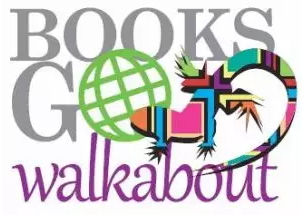 Bookmonitor is our news source for reviews and project information.
Books go Walkabout
is our international books and literacy project - connecting authors and illustrators with children and young people around the globe.
We use Stripe to handle your e-purchase. Buy with confidence from BgW.
Customer FAQ's here.