A beautifully written and illustrated picture book about a world where we all care for each other, for animals, plants and places. It will be inspirational for young children and for adults as they see just how the world is changing.
Each page has a scene which has amazing colours and images, including the child dreamer, lots to see, and lots of ways into discussions and questions.
 Brian Moses and Bee Willey are an excellent duo, they both have so much experience and good books to their names. Brian is one of Britain's favourite children's poets and he is featured on the National Poetry Archive with over 200 books published and 2000 schools visited.
Bee spent her childhood in France and now lives in Suffolk, her books include, The Wooden Dragon by Joan Aiken and How to be a Princess by Caitlin Matthews.
Otter-Barry Books are new publishers this year and have included Dreamer in their new titles, a great edition and a clear direction for their books, which will make a difference.
Sue Martin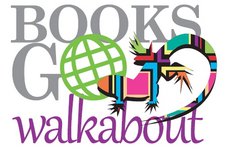 Bookmonitor is our news source for reviews and project information.
Books go Walkabout
is our international books and literacy project - connecting authors and illustrators with children and young people around the globe.
We use Stripe to handle your e-purchase. Buy with confidence from BgW.
Customer FAQ's here.