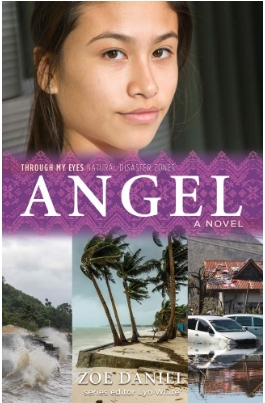 Angel's family have seen many typhoons. For generations the violent storms have passed across the central Philippines around November. But Typhoon Haiyan is a super-typhoon and came across the Philippines in 2013, destroying everything in its path.
Angel lives in Tacloban with her family and when the news of the typhoon is announced the family take extra measures to keep safe.
But Typhoon Haiyan is stronger than anyone has ever seen before. Angel stays near the coast with her father whilst her mother, brothers and sisters go into the hills to their grandparents, but only just in time.
'There's an ear splitting crash as the first wave hurls itself at the little house, forcing open the door and gushing through the window. Angel screams. The ladder is torn away just as she jumps onto the roof beam. Water is up to her chin and she is fighting to keep her head above its churning mass. ' Papa! Papa!' She searches desperately for any sign of her father as the water sweeps her away, but he's vanished.'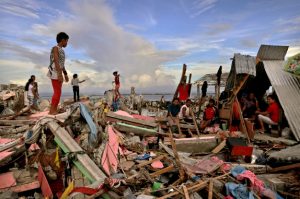 An amazing book, written by Zoe Daniels, it is harrowing and full of anguish as Angel searches through the debris and disaster areas. Several days elapse before any help arrives by plane.
Buy this book here
Through My Eyes  is a stunning series, and highly recommended. They are published by Allen and Unwin, Australia and the series editor is Lyn White. As the reader you are immersed into a disaster zone of epic proportions.
We really love these books and Angel is a brilliantly depicted story of life when the super typhoon Haiyan, the most powerful ever to be recorded, hit the Central Philippines.
Recommended for ages 8- 15 and adults too!
Sue Martin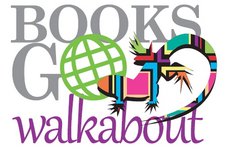 Bookmonitor is our news source for reviews and project information.
Books go Walkabout
is our international books and literacy project - connecting authors and illustrators with children and young people around the globe.
We use Stripe to handle your e-purchase. Buy with confidence from BgW.
Customer FAQ's here.