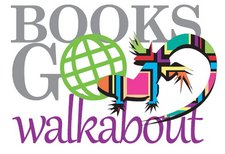 Books Go Walkabout has just started on a new journey, into e-publishing. The project is now able to publish books for authors and creative writers around the globe.
Books go Walkabout is the e-publishing arm of SmithMartin LLP, the parent practice of Dolphinbooksellers.
An exciting new adventure and we are pleased to start our journey with the first book in series called Writing about Africa. Short stories about Africa, fiction, travel, interest and lots more to come.
The first story, The Goat That Vanished  is by Ifeoma Onyefulu.  A story of a goat, some elders and a wedding gift that went wrong… a story of culture, humour and family life.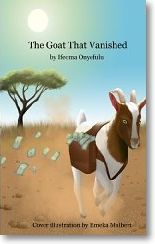 Ifeoma writes for children and uses her captivating photos of African life as she travels across the continent.
Buy from the Amazon Kindle Store for less than the price of a cup of coffee here.
Our publications are set to grow, in conjunction with the Worldreader programme, who provide 300 stories on a Kindle free to individual children throughout Africa. Great readers!
Our publications are designed to feed into social projects supporting children and literacy in Africa, but their interest is world wide. already the story is available across the globe, in 9 different countries.
A real success for Books Go Walkabout…join us on the journey.
Books Go Walkabout – Children and authors using technology across the globe
Bookmonitor is our news source for reviews and project information.
Books go Walkabout
is our international books and literacy project - connecting authors and illustrators with children and young people around the globe.
We use Stripe to handle your e-purchase. Buy with confidence from BgW.
Customer FAQ's here.