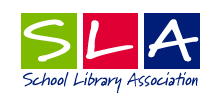 The SLA School Librarian of the Year Award is the School Library Association's prestigious honour recognizing the excellent work carried out in school libraries every day, highlighting outstanding work.
This year Emma Suffield at Saint Wilfrid's C of E Academy has been awarded the honour of the School Librarian of the Year 2018.
Although her official title is Learning Resources Centre Manager, Emma Suffield is seen more as a member of the family by many of the 1400 students at Saint Wilfrid's C of E Academy in a diverse area of Blackburn, thanks to her personalised, thoughtful and supportive approach to engaging all readers across the school.
Innovative, imaginative practice, frequently going the extra mile, has led to a whopping 450% increase in book borrowing rates since Emma became responsible for the library in 2014.

Read more about Emma through her picture & @emmasuffield and SLA website.
Lesley Martin, Chair of the SLA School Librarian of the Year Selection Committee, said:
''It is exciting for the profession to have someone as forward thinking, creative, passionate and professional about school libraries and no doubt with a great career ahead of her. Emma makes a real difference in her school and her community and her contribution to the wider library profession is already making an impact.''
Alison Tarrant, Chief Executive of the School Library Association, said:
"The School Librarian of the Year Award is a brilliant opportunity to showcase the impact that school libraries can make, not just on pupils, but on staff and school culture.
Our Honour List this year were all strong contenders and demonstrate the nuance needed when talking about school libraries – no two are the same; they are all reflective of the school around them, and it's aims and priorities.
Last month the launch of the Great School Libraries campaign – a three year campaign spearheaded by SLA, CILIP SLG and CILIP. The campaign has three aims: to secure school library funding; to produce a national framework for school libraries and recognition of school libraries within the Ofsted framework. Our Honour List support this aim and prove that supported school libraries can make a difference."
The three other school librarians on the Honour List are:
Nicki Cleveland at Cannon Park Primary School , Dr. Chhavi Jain at Manav Rachna International School, Gurugram and Alison Kennedy at St George's Ascot .
Emma Suffield and each librarian on the honour list have made a huge difference to the lives of all they work with, igniting a passion for reading.
To read the profiles of all the librarians on the Honour List visit the SLA website.
The work of all  librarians on the Honour List, was celebrated at a ceremony  on Tuesday 9th October 2018, at The Judge's Court, in St Martins Lane, London.
Sponsors
Accessit Library | Andersen Press | Bloomsbury Publishing | Bonnier Publishing Browns Books for Students | Carel Press | Education Umbrella | Excelsior Award Faber & Faber | Laurence King Publishing | Literary Gift Company | Nosy Crow  Oxford University Press | Peters | PSP Asset Protection | Softlink | Walker Books

Many congratulations from Books Go Walkabout working with librarians across the world.
Sue Martin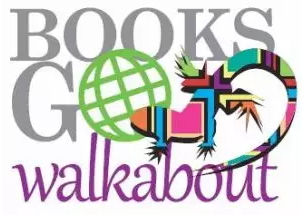 Bookmonitor is our news source for reviews and project information.
Books go Walkabout
is our international books and literacy project - connecting authors and illustrators with children and young people around the globe.
We use Stripe to handle your e-purchase. Buy with confidence from BgW.
Customer FAQ's here.